Lemon Cove Community Church
A Member of: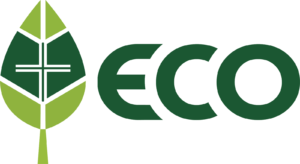 September 17, 2020
Hello everyone, as you know the Coronavirus pandemic has created challenges for all of us, but perhaps the greatest challenges are to our school kids and teachers. Our Mission statement as a church reads as the following:
Worship God
Reveal God's Love
Serve Our Neighbors – "The Son of man did not come to be served, but to serve, and to give his life as a ransom for many." ~Matthew 20:28
Invite Everyone
Our local K-8 school, Sequoia Union, is full of people who are our neighbors, from teachers to students to staff and local families. Given the unprecedented challenges schoolkids and teachers are facing this year, we have an opportunity to live out our mission by supporting them, and hopefully building a permanent relationship with them. Right now, we can support Sequoia Union School, and our local kids by purchasing/donating supplies that the students are in need of and to help them be effective during this difficult time of distance learning. There are 17 teachers and 30-40 children currently attending school in person at the moment, as well as many more students who are learning from home. Some of the supplies our local teachers have requested are:
* Here are some of the supplies needed
-Crayola Crayons
-Crayola Markers
-Disinfecting wipes.
-file folders – any colors
-Large Storage containers
-Glue Sticks
-Pencils
-Tissues
-Pencil Sharpeners
-Notebooks
-Children's Masks
* Ideas for Teachers gifts
-Disposable Mask
-Hand sanitizer
-Written cards with encouragement and thanks (not to specific teachers, but general words of encouragement)
There are additional resources that the teachers have requested to help them lesson plan and teach through distance learning – the church has teamed up with an anonymous donor to help the teachers purchase resources that are not covered by the funds already available to the teachers.
We hope that this is the beginning of a long-term relationship of support to the teachers, students, and staff at Sequoia Union, and we hope that our entire church will catch the vision and be involved on an ongoing basis, including brainstorming new ideas to reach out to school staff, students, and the families that are part of Sequoia Union and the Lemon Cove community. Please be in prayer that God will open more and more doors for us to love and serve our neighbors, and that God would build our own church through service.
Please call Jessica Garcia, our church secretary, with any questions. Let's see what kind of impact we can have on our community in obedience to and reliance upon our God!
We are God's servants by His grace,
Jessica Garcia
Yvonne LaFleur
Pastor Ian