Sunday Morning Worship!
Join us @ 10:30 a.m.
We invite you to join us for worship every Sunday beginning at 10:30am! Children (up to about 12-ish years old) will be dismissed after the Children's Message and are invited to go with the teachers across the courtyard for Sunday School!
We look forward to seeing you!

Wednesday, September 27th
Lemon Cove Outreach Food Distribution @ 10:30 a.m.
Our food distributions are held on the 4th Wednesday of every month. Volunteers are always welcome and appreciated!
We begin the Tuesday before the next distribution at 9:00 a.m. to sort and pack the boxes; then on Wednesday at 9:30 a.m. to prepare for the food distribution which starts about 10:30 a.m.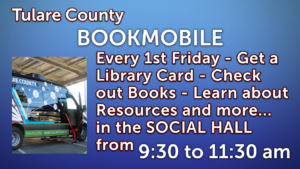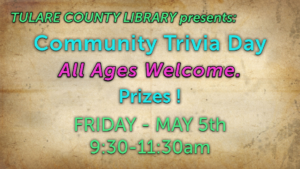 Bookmobile – Every 1st Friday of the Month!
Join us @ 9:30 a.m.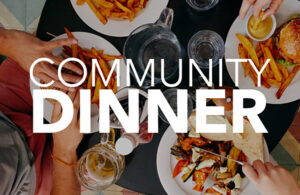 Saturday, October 20th
Join us @ 5:30 P.m.
We invite you to come for a free Community Dinner and Fellowship in the social hall this Saturday! Bring your friends too!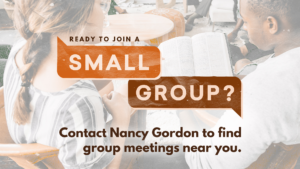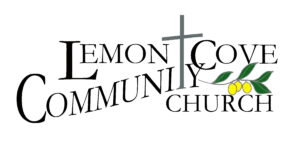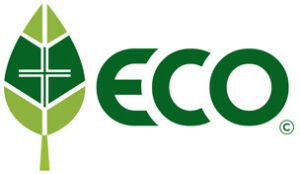 New Covenant Partner's Classes Coming Soon!



Dates to be determined.
A great way to learn about what it means to belong to our church, how it works, what our ministries are and what we believe. Contact pastor Ian for more information.
VIEW MORE EVENTS